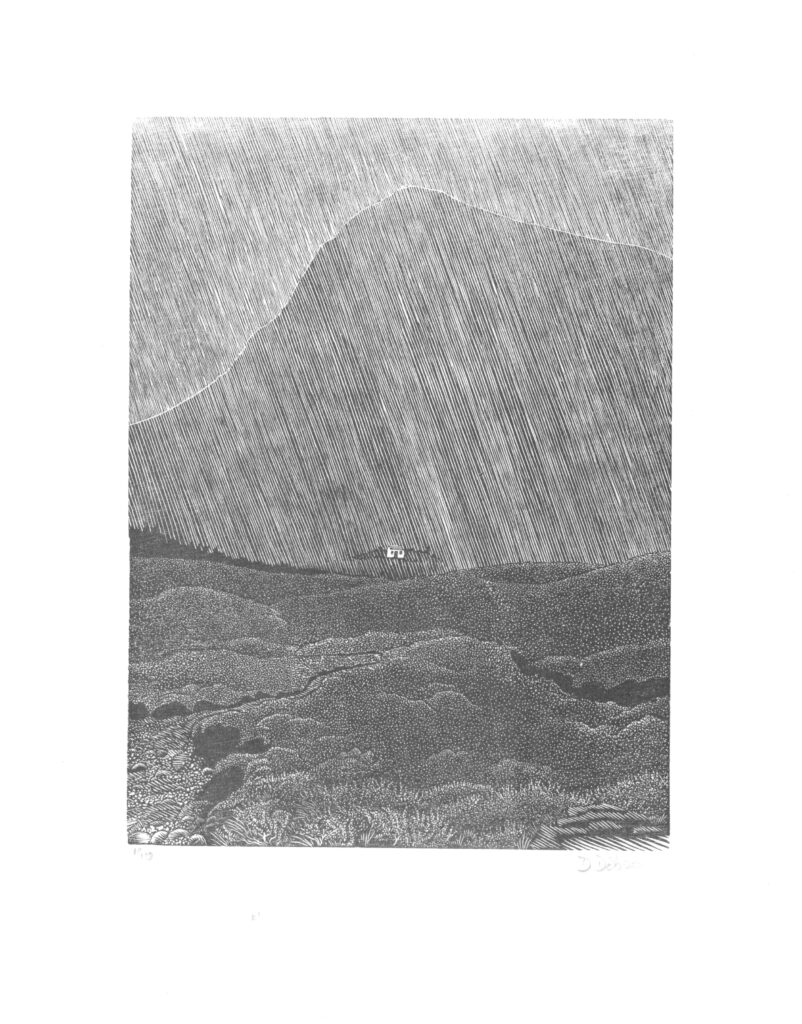 This print is included in the 2023 Society of Wood Engravers online and touring exhibition.
About David
I am an artist, geologist and mountaineer.  Elected to the Society of Wood Engravers in 2011 and to the Art Workers' Guild in 2020, my artistic practice particularly emphasises printmaking and metal sculpture.  I exhibit in the annual Society of Wood Engravers touring exhibitions and periodically elsewhere in the UK, nationally and internationally.  I teach wood engraving in the Slade School of Fine Art and contribute articles on print making and other art matters to various journals, including 'Multiples'.
On this website, you can find my engravings and other works, along with links to articles and new online teaching resources.
My subject matter reflects my love of the outdoors and mountaineering. Due to the often fleeting nature of conditions and the need to keep moving on large mountain climbs, I tend to work from photographs.  Often the speed required during winter mountaineering detracts from a full appreciation of the situation and conditions; the time and concentration required in engraving the scene provides a helpful counterpoint, allowing me to come to a fuller appreciation of the beauty involved in my chosen sport.  I hope my engravings convey some of this.
I print small editions of about 20 to 30 prints from most of my engravings so some prints do sell out.  Prices range from £40 to £150 plus postage – please contact me for any sales enquiries.
Instagram Feed
David Dobson