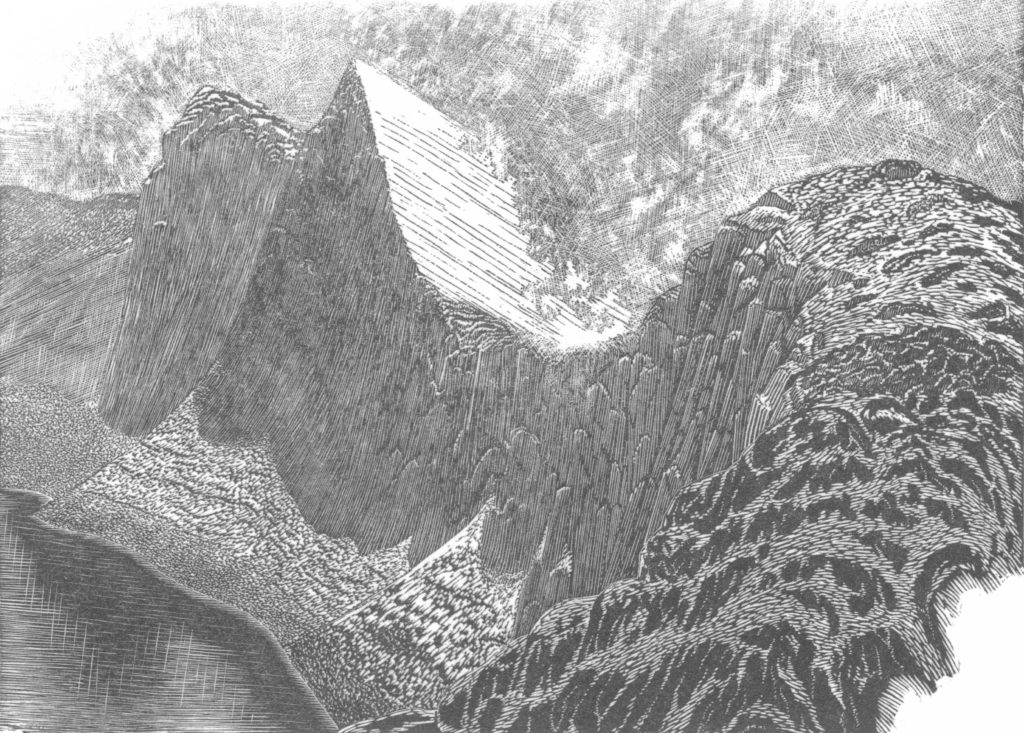 This print of Y Lliwedd is included in the 2019 Society of Wood Engravers touring exhibition.
About David
I am self-taught and engrave in my spare time, being Professor of Earth Materials at University College London during the day. I am a member of the Society of Wood Engravers and have a permanent exhibition at the Castle Climbing Wall.  I exhibit periodically elsewhere in the UK, nationally and internationally.
My subject matter reflects my love of the outdoors and mountaineering. Due to the often fleeting-nature of conditions and the need to keep moving on large mountain climbs, I tend to work from photographs.  Often the speed required during winter mountaineering detracts from a full appreciation of the situation and conditions; the time and concentration required in engraving the scene provides a helpful counterpoint, allowing me to come to a fuller appreciation of the beauty involved in my chosen sport.  I hope my engravings convey some of this.
I print small editions of about 20 to 30 prints from most of my engravings so some prints do sell out.  Prices range from £40 to £100 plus postage – please contact me for any sales enquiries.
Instagram Feed
David Dobson